The Summer Food Service Program provides free meals to all children ages 1 through 18 years at participating sites statewide. Use any of the following tools to find an SFSP site near you: 1. Call 2-1-1 2. Text FOOD to 304-304 3. Access USDA's SFSP site locator mat at:
https://www.fns.usda.gov/summerfoodrocks
This institution is an equal opportunity provider.

Mark your calendars. MAC vs MNAC All star Basketball game @ Sutherland High School June 17 Girls 500pm Boys 700pm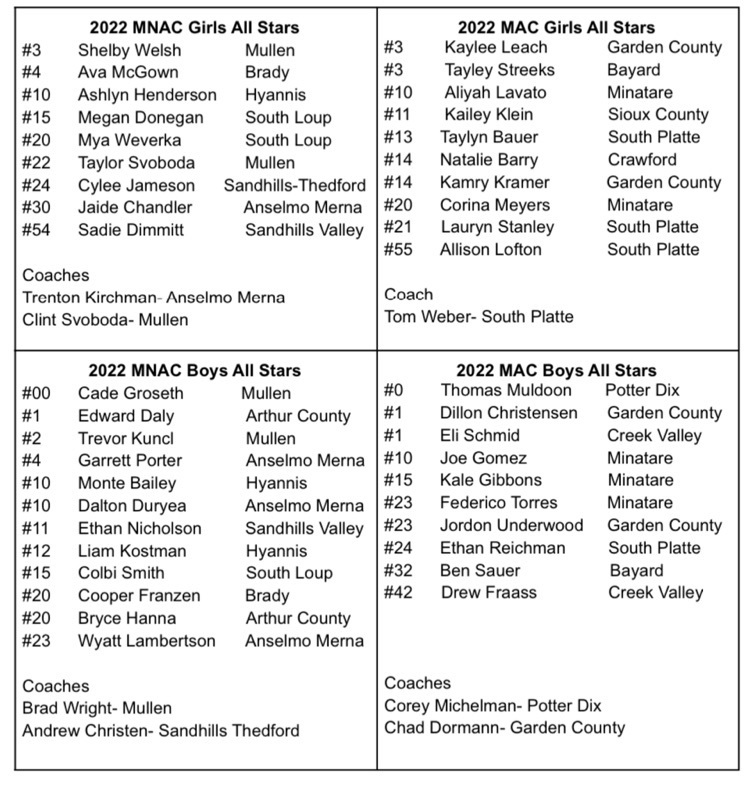 Congratulations to Ethan Reichman and Lauryn Stanley for representing South Platte in the Panhandle Prep All-Star game.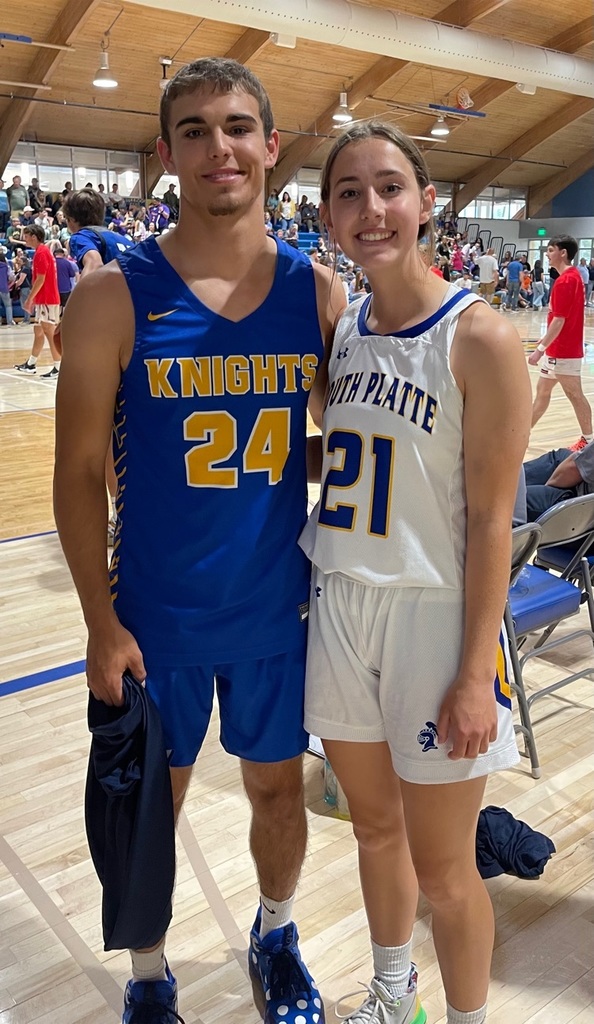 Reminder: 12:00 send off for Taylyn, Haily and Cavin for State Track 12:45 dismissal

Please join us at South Platte School Tuesday, May 17 from 4-5 pm to honor and celebrate the retirements of Ms. Ann Cramer and Mrs. Alyson Carlson.

Congratulations to our state track qualifiers. Deadline for ordering gear is TOMORROW at 10am MOUNTAIN TIME. The team will pick up the order on their way to Omaha on Thursday. If you plan to be in Omaha you will be able to get your shirts there. If not they will be in the school office after we return.
https://southplattetrack2022.itemorder.com/shop/sale/

This week's activities. *12:45pm dismissal on THURSDAY!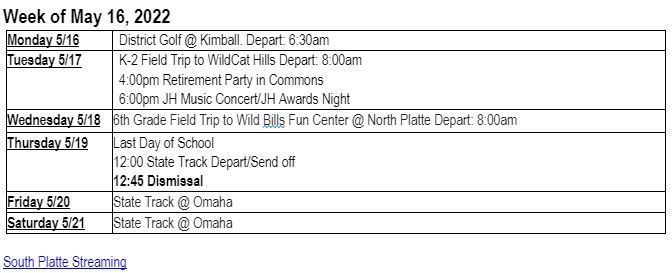 Congratulations to our State Track Qualifiers! Taylyn - 100M Hurdles Cavin - 800M Haily - Shot put & Discus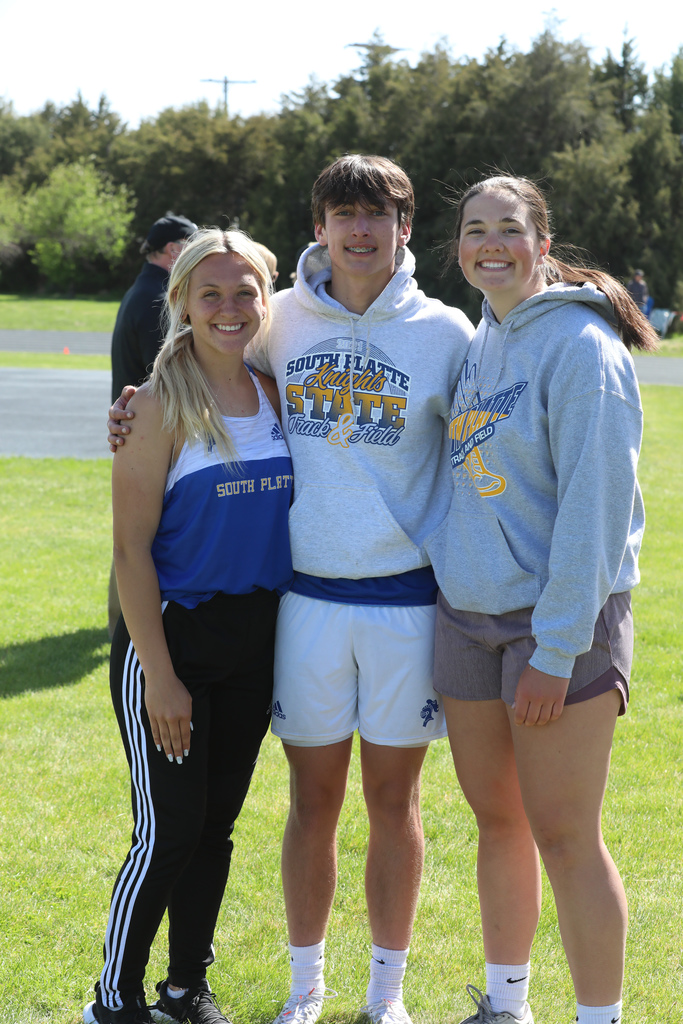 Order of events for District Track at Leyton. Running events may begin earlier due to weather forecast.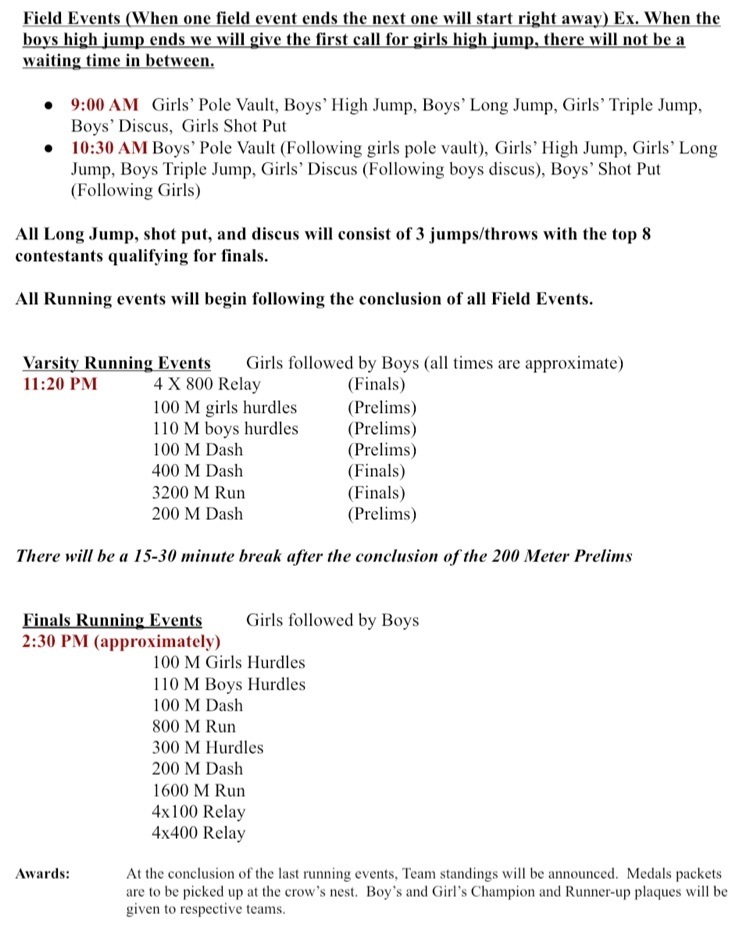 The dodgeball tournament is fast approaching for this Friday. We will still take entries through tomorrow and waivers don't need to be turned in until Friday, the day of the tournament! We look forward to seeing you all there!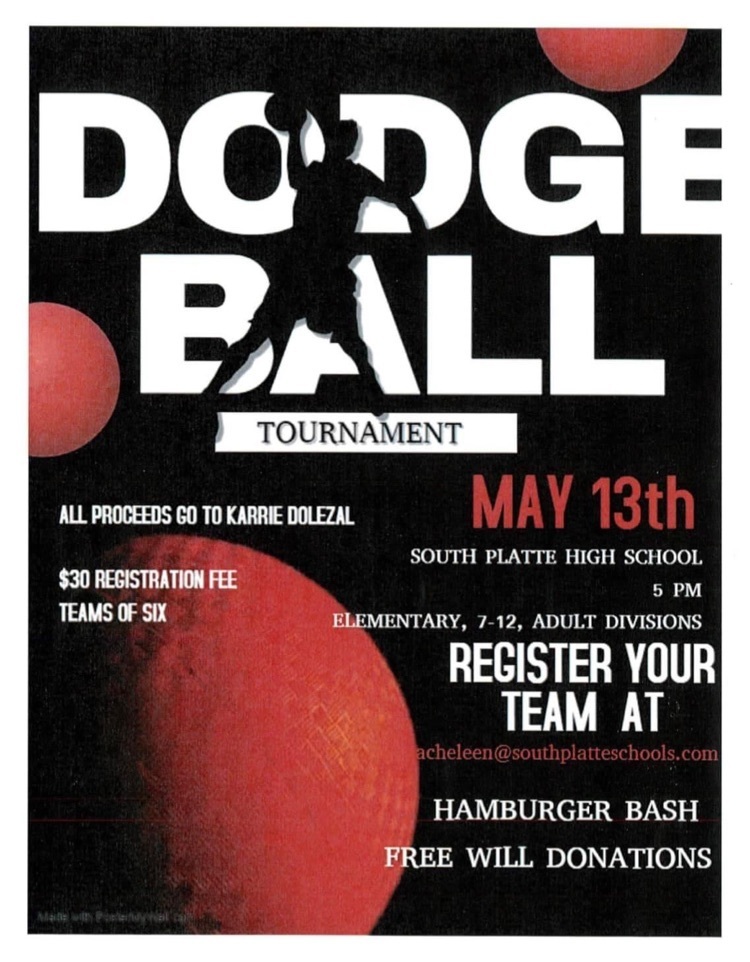 Week of May 9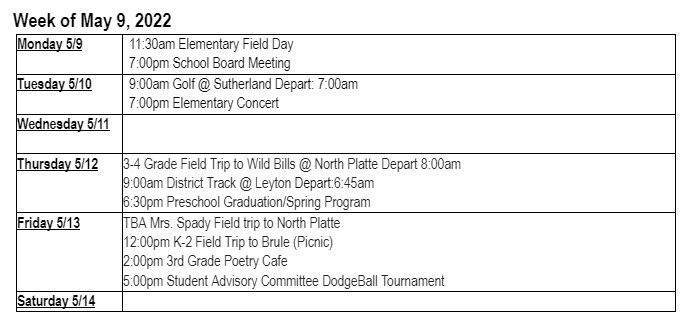 Elementary Track and Field will be Monday, May 9th starting at 11:30am.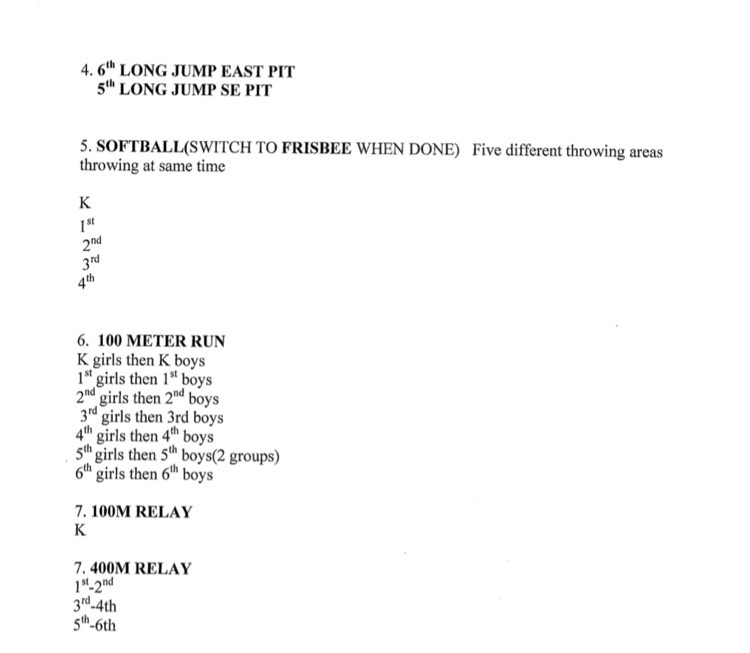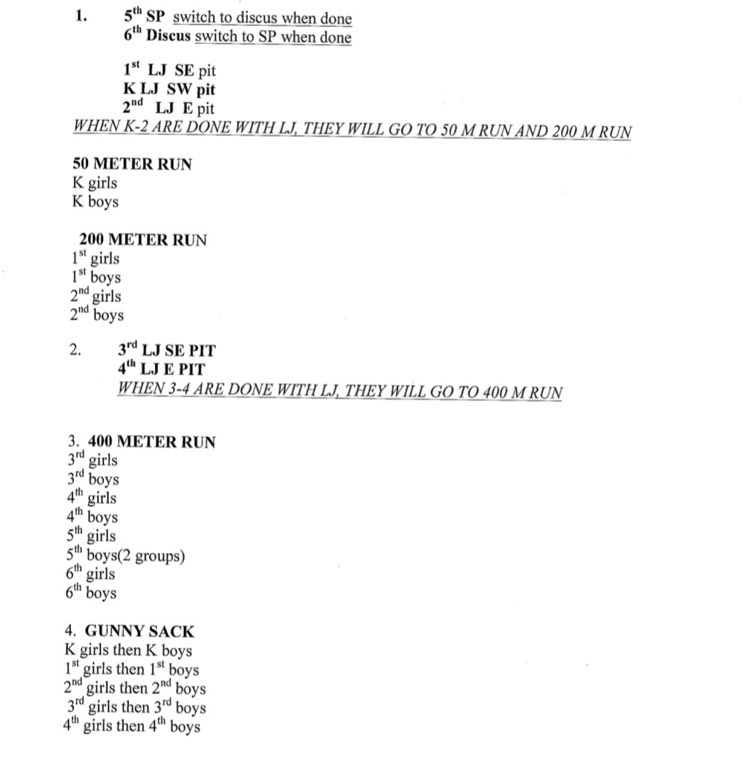 Update: The Creek Valley golf meet for tomorrow 5-3-22 has been cancelled.

UPDATE: HS/JH MAC Track at Bayard will start at 9:00am TUESDAY.

JH/HS MAC Track scheduled for Saturday has been rescheduled for TUESDAY, May 3rd at 8:00am in Bayard.

REMINDER: Early dismissal at 12:45pm today for teacher inservice.

Here is the schedule for JH Track at Leyton today.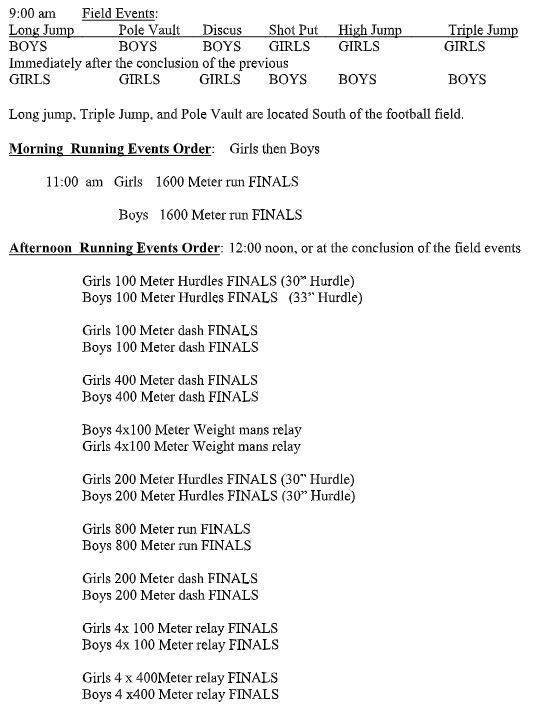 Here is the schedule of events for JH Track at Creek Valley today.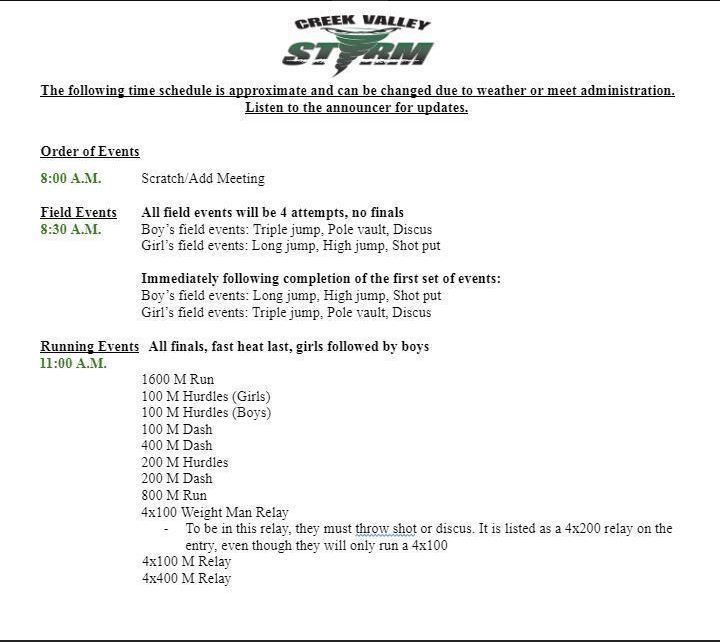 SENIOR SPOTLIGHT We will be featuring one senior every day until Graduation on May 7th. Today's Senior is: Sydney Swisher Parents: JoAnna Swisher and Josh Penner Hometown: Big Springs Hobbies: Cruising and listening to music Favorite color: Purple Favorite school lunch: Country fried steak Best high school memory: Singing and jamming on the bus for volleyball Plans after graduation: Attend WNCC in Alliance for their Powerline Construction and Maintenance program Favorite quote: "Failure is not the opposite of success, it is a part of success." -Unknown