.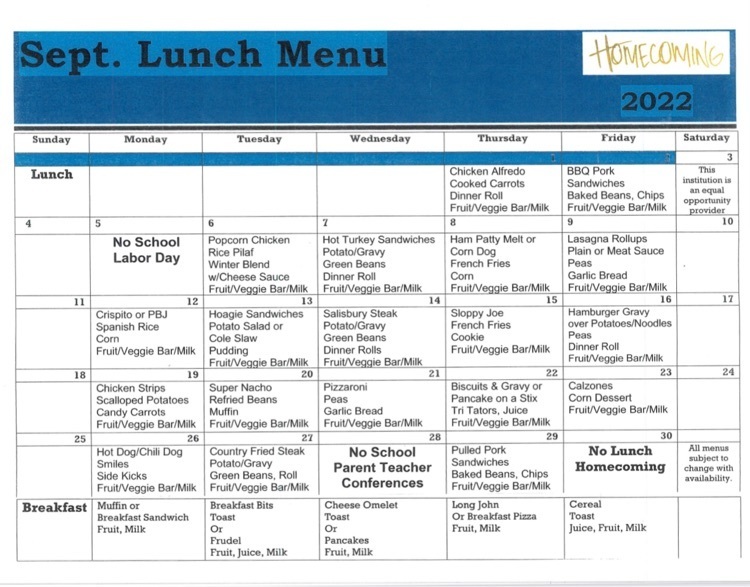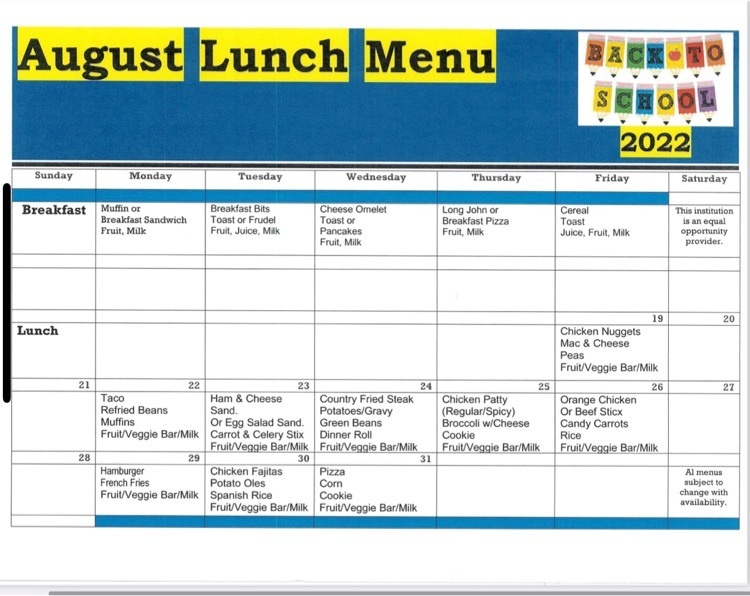 .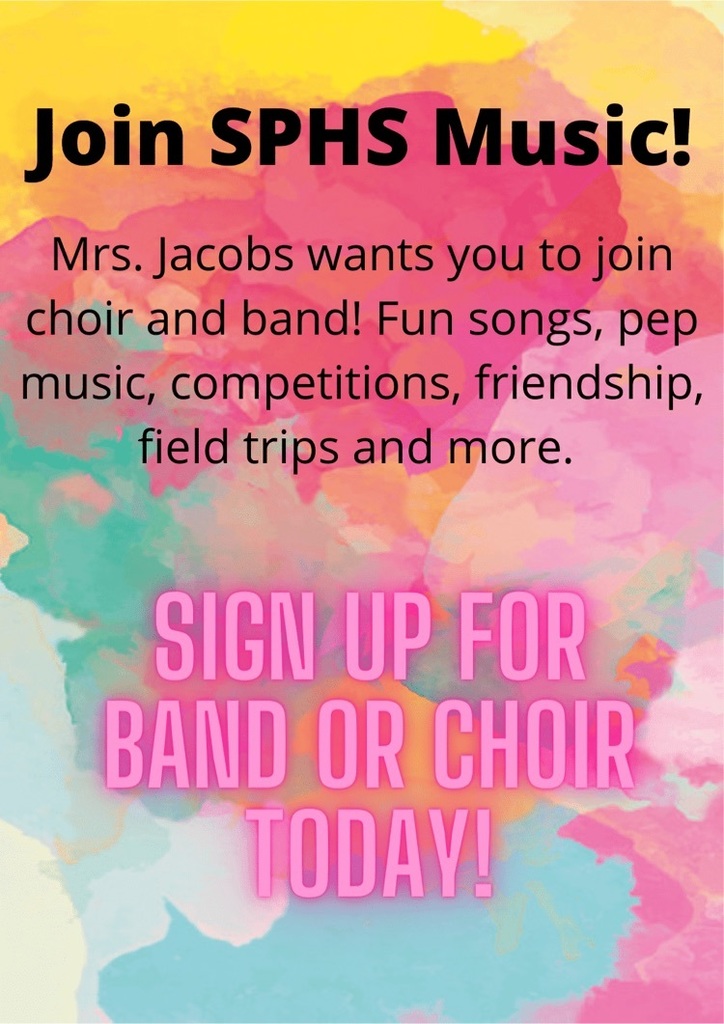 Emergency Information Form: Here is the link to the emergency contact form:
https://5il.co/1fj6n-2
You can send the completed form via email to
dmoorhead@southplatteschools.com
or bring the printed form to Back to School Night (Aug 17) or on the first day of school (Aug 19).


Check out NEWS and Facebook for new handbooks and Signature pages!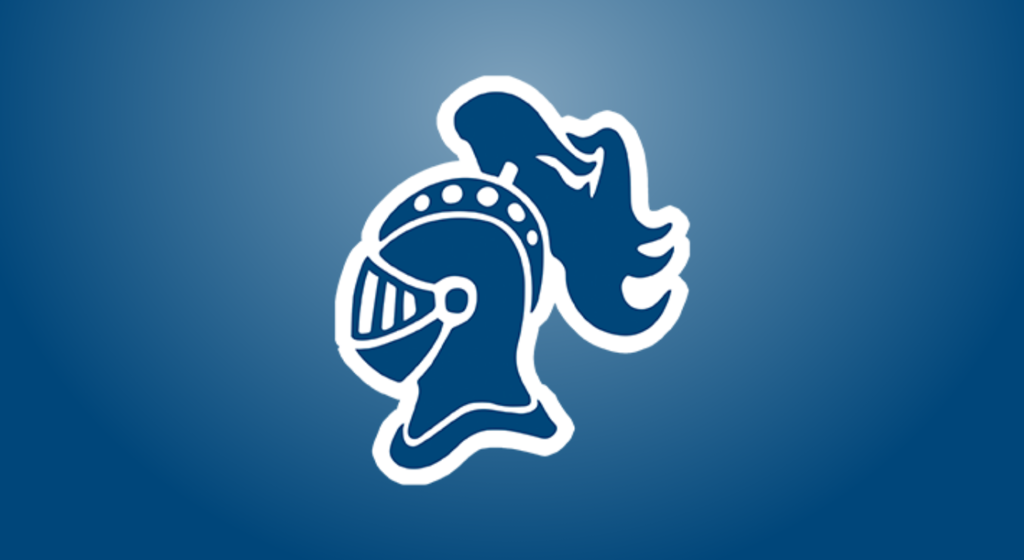 7-12 Grade open football field/conditioning will be August 1-5 at 7:30am. This is a voluntary activity, but great opportunity for everyone. Contact Coach Miller with any questions.

Here is the schedule for the first 2 weeks of football practice. If you have any questions, please contact Coach Miller.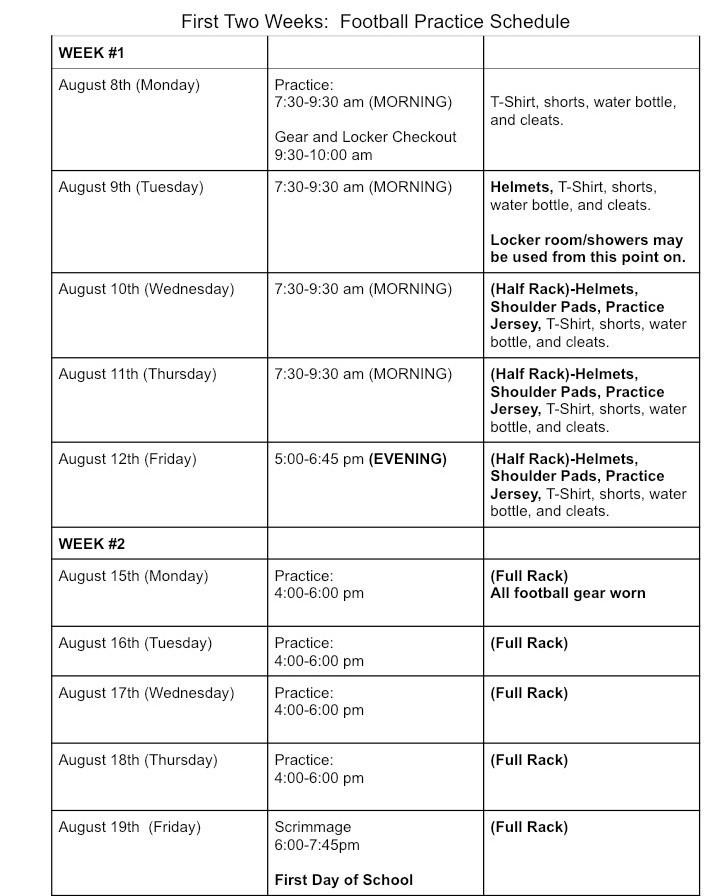 If you are unable to attend FREE PHYSICAL DAY with us on Friday, the Julesburg Clinic will also be conducting free physicals on FRIDAY, JULY 22nd. We will NOT provide transportation on JULY 22nd. Don't forget to let us know if you plan on riding with us on JULY 15th!

The Julesburg Clinic will offer FREE SPORTS PHYSICALS to all South Platte Students on Friday, July 15th. ALL JH & HS students who will participate in extra curricular activities will need a physical prior to the start of practice. Transportation will leave the school at 7:40am. Please let Mr. Brost (
nbrost@southplatteschools.com
) know if you will need transportation so we can plan accordingly. If there are questions or you need replacement forms please contact the HS office.

2022-2023 School supply list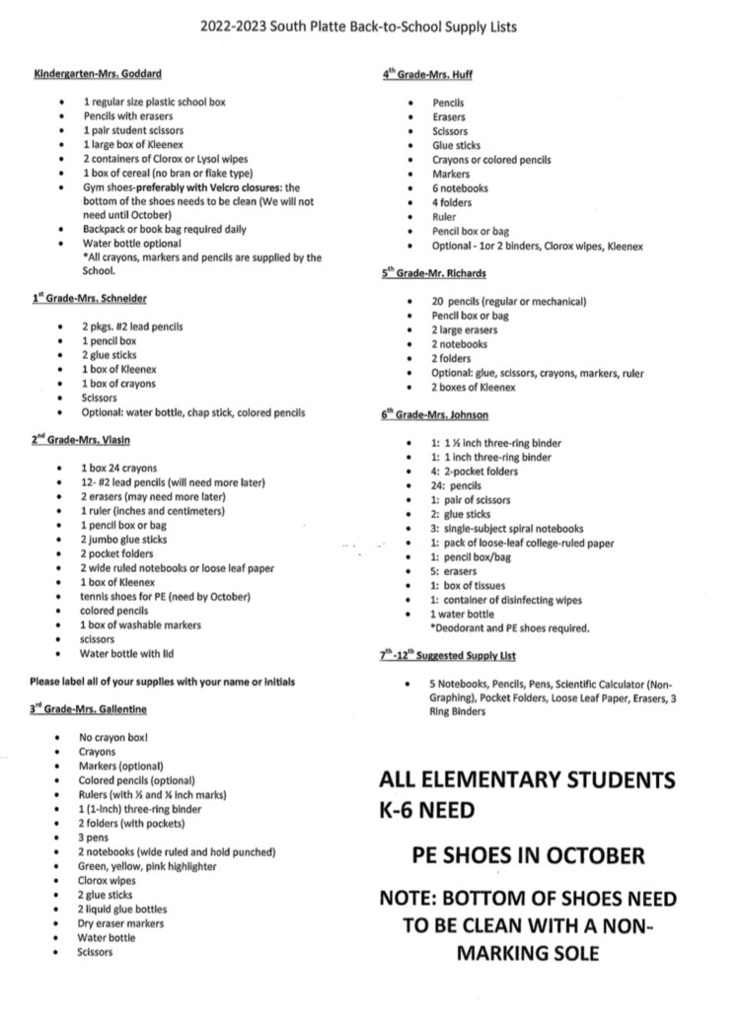 South Platte School is accepting sealed bids for excess items. 4- ARC welders, 1- radial arm saw, 1-Miter saw, 1- TIG welder, 2- MIG welders, 2- Jointers, 1- scroll saw, several 4 drawer metal filing cabinets, 1- John deere 16hp riding mower, 1- Husqvarna push mower, 1- Pull behind sprayer, 2- pedestal fans. Sealed bids must be received by July 8th. Items can be seen in person or on Facebook at "South Platte Knights". Contact. Mr. David Spencer to schedule a time to see items or with questions. 308-289-3448. The South Platte Board reserves the right to refuse any bids. See pictures on our Facebook Page.

Donate Blood. Help Save Lives. South Platte Blood Drive Thursday, June 30th. 10am Assembly of God Church in Big Springs. See flyer for more information.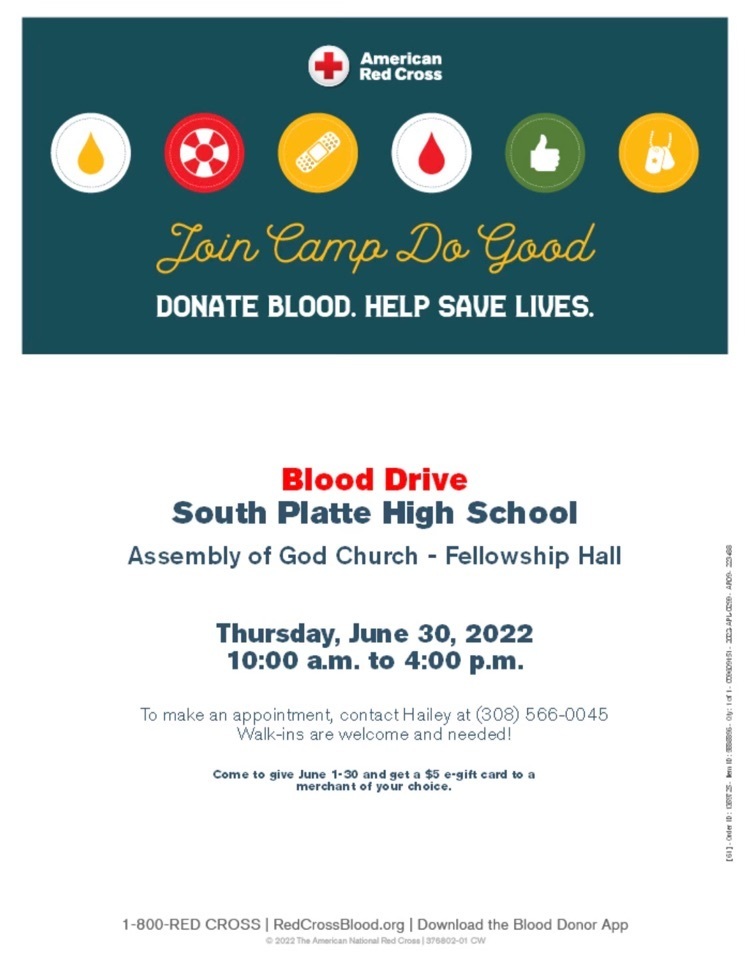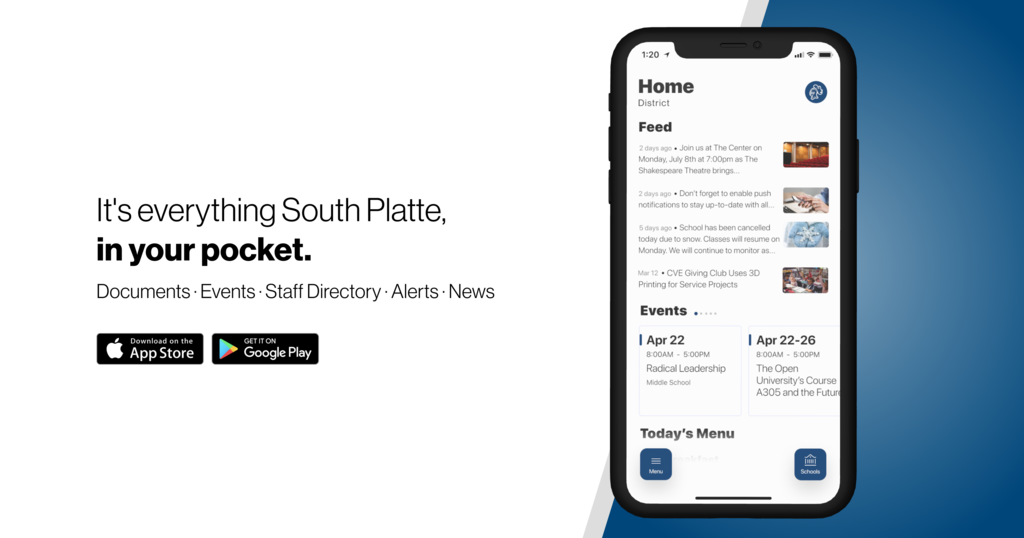 Here are a couple opportunities for Sports Physicals: Julesburg Clinic - July 15, transportation provided from South Platte, 8:00am Regional West Physicians Clinic - See attached flyer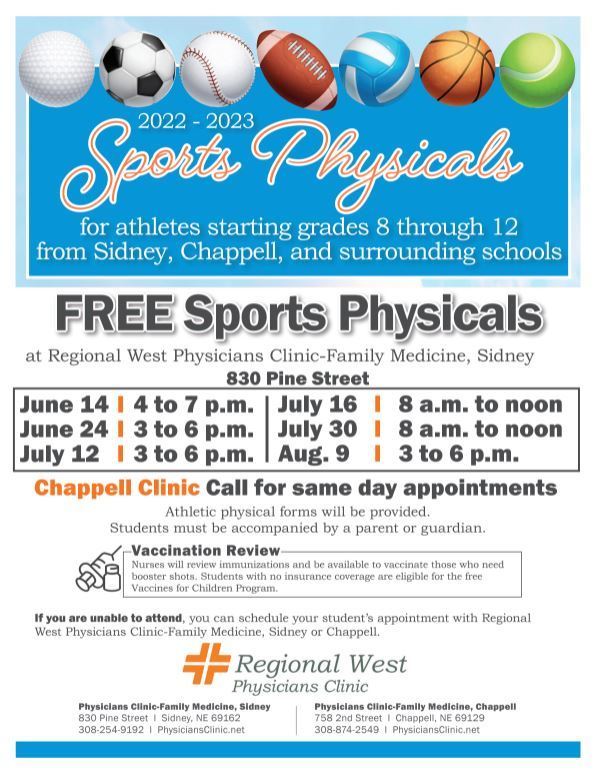 The Summer Food Service Program provides free meals to all children ages 1 through 18 years at participating sites statewide. Use any of the following tools to find an SFSP site near you: 1. Call 2-1-1 2. Text FOOD to 304-304 3. Access USDA's SFSP site locator mat at:
https://www.fns.usda.gov/summerfoodrocks
This institution is an equal opportunity provider.

Mark your calendars. MAC vs MNAC All star Basketball game @ Sutherland High School June 17 Girls 500pm Boys 700pm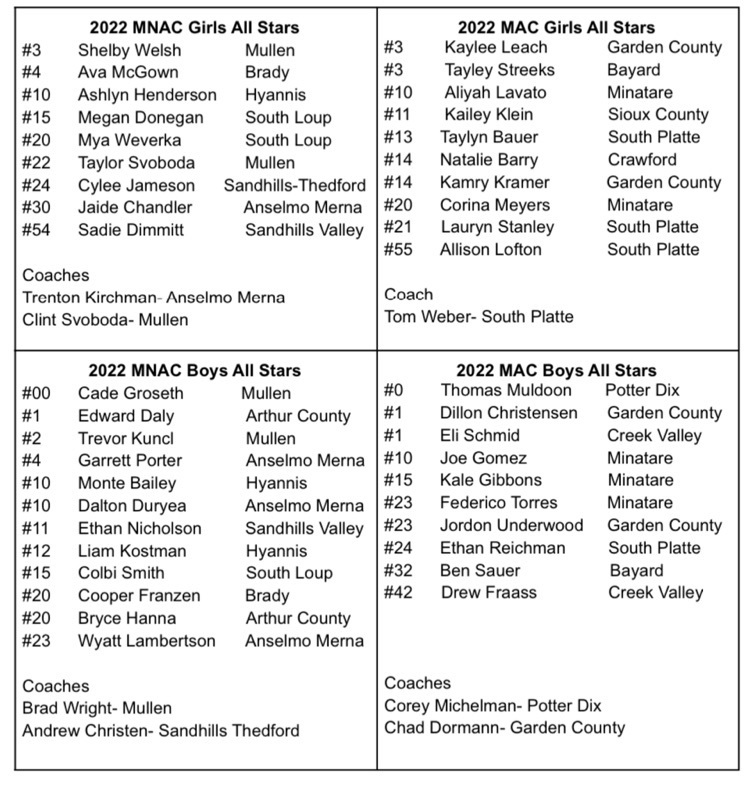 Congratulations to Ethan Reichman and Lauryn Stanley for representing South Platte in the Panhandle Prep All-Star game.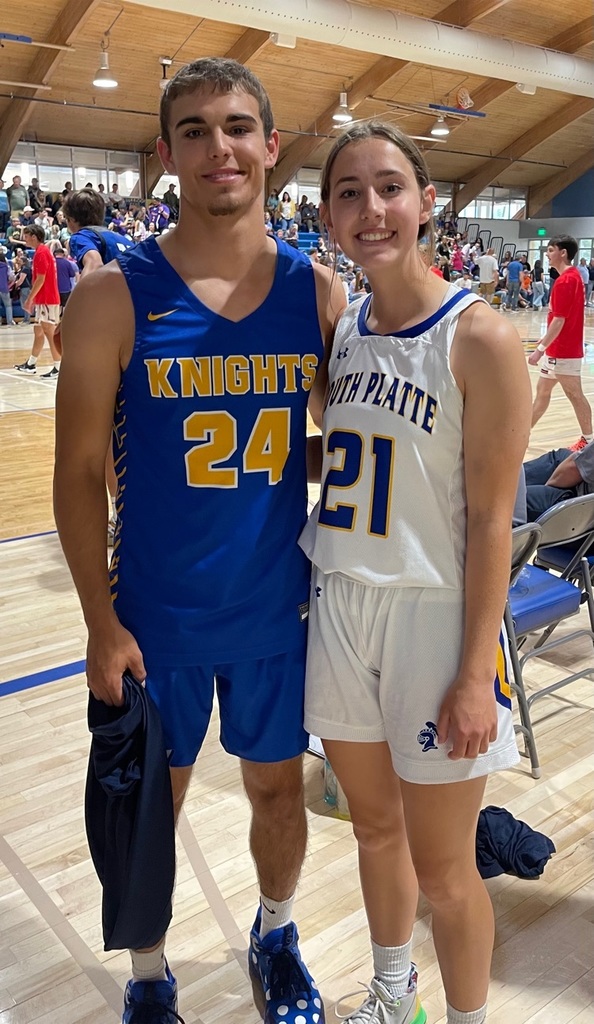 Reminder: 12:00 send off for Taylyn, Haily and Cavin for State Track 12:45 dismissal